SEO MARKETING
Search Engine Optimization Marketing
What is Search Engine Optimization (SEO)?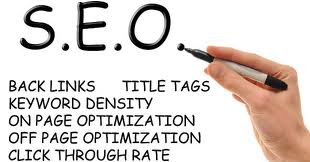 SEO is simply a way of promoting and improving your internet business presence by increasing the amount of visitors you get through search engines. There is a variety of techniques involved with search engine optimization. Often times SEO is all about designing your site in a way that "pleases" the search engines.
However, the MOST important one to "please" is your websites human visitors. When you make the human visitors to your site happy that makes the Search engines happy. That means YOU get the #1 thing every ON and OFFLINE business must have…..TRAFFIC!
SEO Marketing
Without getting into a lot of technical jargon SEO Marketing involves things like;
Niche Research
Keyword Research
Domain Name Registration
Content Creation
Website Launch
Traffic (paid and unpaid) & Ranking
Building Backlinks
Monetization
Progress Tracking
Vision Marketing Services handles ALL these and more…..So you can focus on running your business.
SEO Marketing
CLICK HERE FOR A FREE CONSULTATION!
HOME