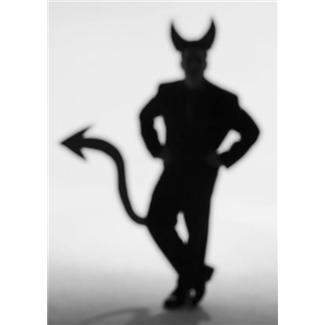 Here's the Deal:
WARNING: Is Your Competition Trying To Bad Mouth You?
Low Down, Dishonest Competitors Are Going Behind Your Back, Pretending To Be REAL Customers, Bad Mouthing You, and Posting Vicious LIES About You Online.
I can help improve your online reputation. Your customers are seeing what others have to say about you before ever walking through your door · and the bad apples leaving these reviews are ruining your good name online. In fact, nearly 80% of your potential customers are consulting reviews and ratings before making a purchase decision. I'm sure if you had your way this isn't how you would choose to represent your company on the internet. I can work with you to suppress, directly answer, or in some cases entirely remove this negative press.
The following is an example of a bad reputation review;
Stay away from Dr Lee. He does not have good ethics and he does not have bedside manners: you find this out really fast once something goes wrong! He is money hungry and everything to him is based on cost-benefit analysis. Be really leery of him. I have also talked to other unsatisfied customers of his on various cosmetic surgery forums and they have similar concerns that I have had such as him only caring about money, have also heard about him doing a once-size-fit-all botched ups that ended up needing 2-3 revisions in the end.

He's just good at advertising, that's all. I have been to 2 others who are much better, more HONEST and caring, and really deliver the results. Not returning here ever again.
Substitute DR. Lee with YOUR NAME or BUSINESS regardless of what type. With the accessibility of social media It's really EASY for people to destroy YOUR Reputation unjustly.
Truthfully, there can be quite a few things online that are harming and damaging your company's online reputation. But here are just a few of the most common problems:
The industry's perception of your company:


If trusted professionals in your industry don't respect you, they may be likely to say so and offer negative publicity about your company. And if that's the case, customers may come across that when searching for you and unfortunately might believe what they read.

Scandals or salacious stories involving your company:


If your company has been involved in a scandal (tax fraud, customer disputes, etc.) even if it happened years ago and when the company was under different ownership, it could still be lurking out in cyberspace, and it could be potentially damaging for your company.

Third-party hate sites:


If you have ever had a disgruntled employee leave your company, or you've ever had a run-in with a particularly unhappy customer, it takes nothing for them to start a website and start posting all kinds of negative reviews about your company. Hate sites can be extremely detrimental to your company's reputation, and it's important that you do what you can to get them taken down as soon as you can.

Attacks from competitors:


If your competition doesn't believe in fair business practice and doesn't hesitate to play dirty, they may openly attack you on their own website in order to lure customers away from you and start working with their business. This is something that should never be done and if someone is using these tactics against your company, there may even be legal action that you can take. The important thing is that you find these online attacks and take care of them as soon as you can.
Far more people now use the internet to find products and services than the "old school" forms of ads like the yellow pages and newspaper classifieds. Those forms of advertising can no longer compete with the internet! As a result people also use the internet to "trash" discredit, give false info and other negatives about individuals and businesses. This is one reason social media and sites like Angies List are so powerful. At the click of a mouse your business reputation can be praised or damned!
Does your business get good reviews, bad reviews or no reviews? Not knowing may not only cost you business but eventually put YOU out of business! In an instant millions of people worldwide and where you live can be told NOT to do business with YOU! Every honest business person and owner KNOWS your word and good reputation are priceless. There are unscrupulous people out there including competitors feeding false, inaccurate and even outright lies about you and your business.
The good news is YOU CAN protect your good name and reputation. Watch the following video…
Reputation Management Services
So once you know what the biggest and most common online reputation management problems are, and you've identified where these problems lie online for your company, how do you go about fixing them? The first step is to hire a good marketing consultant who knows the ins and outs of online reputation management. These professionals are extremely familiar with these, and all other problems regarding online reputations, and they'll be able to help you find and fix them.
Costs? I can offer you services from a simple one·time cleanup to an ongoing monthly reputation management strategy. Vision Marketing Services will conduct a thorough evaluation of your ON and OFFLINE reputation management situation at no cost.
Your competitors are becoming aware of the importance of good reputation management, are you?
CLICK HERE FOR A FREE CONSULTATION!
HOME