INTERNET MARKETING TRAINING
Why internet marketing training? The majority of Offline business owners or those seeking to start a business don't know where or how to start an online business presence. Vision Marketing Services understands how important education is to the Internet Business building process.
There are many myths and misconceptions about how business is conducted online. Starting an online business with mis-information, wrong information, little information, incomplete information or NO information are the BIGGEST MISTAKES business owners make. Unfortunately, finding the right path to online success for small local businesses like yours has been difficult….until now!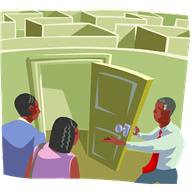 Internet Marketing Training Basics
The path to true internet business success can be a MAZE of confusion, a waste of time and more importantly a waste of money! The majority of offline businesses fail to ask much less understand the following question.
The question is, What MUST a Successful Internet Business Presence Have?
The RIGHT Resources

The RIGHT Training

The PROVEN System

The RIGHT Mentoring
Most important YOU MUST have (BAM) Brains and Motivation. After all it's your business.
Unlike most Internet Business Building companies, Vision Marketing Services wants the small business owner to have a clear understanding of how Basic Internet Marketing works. We provide FREE and PAID internet marketing training and resources for small businesses in areas such as……
WordPress Basics

Internet Marketing Basics

Niche Research

Keyword Research

Online Reputation Management

Web-Blog Design Basics

Website Hosting

Membership Site Building

Email Marketing

Video Creation and Marketing

Mobile Marketing

Outsourcing Basics
And More!
These services are available for those business owners wanting to advance their knowledge of how these and other resources can work for their businesses.
Our competitors won't offer many of the internet training services we do because they want the small business owner to remain uninformed about some of the most basic aspects of ON and OFFLINE business building. Why? The obvious answer is so they can continue to "milk" YOU for unnecessary recurring fees!
Vision Marketing Services offers Internet business training services for three reasons…..

The Small Business Owner Is Empowered

The Small Business Owner Saves Time

The Small Business Owner Saves Money!
Internet Marketing Training
CLICK HERE FOR A FREE CONSULTATION!
HOME